Hjálpaðu okkur að bjóða stelpum frá efnaminni fjölskyldum í Reykjavík og á Akureyri að koma í rokkbúðir á vegum Stelpur rokka! í sumar án þess að borga þátttökugjald. Við stefnum að því að geta boðið upp á allt að tíu pláss sem verða niðurgreidd að miklu eða öllu leyti.

Stelpur rokka! er sjálfboðaverkefni sem starfar ekki í hagnaðarskyni og reiðir sig á styrki og einstaklingsframlög til þess að geta boðið stelpum í rokkbúðirnar. Í rokkbúðunum læra stelpurnar á hljóðfæri, spila í hljómsveit, taka þátt í skemmtilegum vinnusmiðjum um konur og tónlist og spila frumsamið lag á lokatónleikum.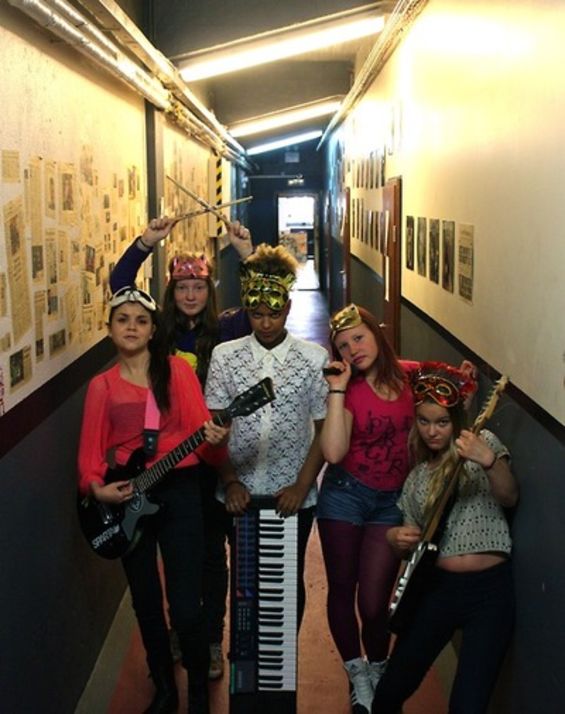 Stelpur Rokka! er tónlistarverkefni sem miðar að því að efla og styrkja ungar stelpur til þess að láta hæfileika sína og rödd heyrast í íslenskri tónlistarsenu. Stelpur rokka! héldu mánaðarlangar rokkbúðir fyrir 35 stelpur á aldrinum 12 til 16 ára í júlí síðastliðnum og gengu rokkbúðirnar vonum framar. Stúlkurnar mynduðu 7 hljómsveitir og komu fram á lokatónleikum fyrir framan fullan sal fjölskyldu og vina.
Í sumar verða rokkbúðir haldnar bæði á Akureyri og í Reykjavík. Við stefnum á að bjóða 60 stelpum að rokka með okkur í sumar. Boðið verður upp á mánaðarlangt námskeið fyrir 40 stelpur, frá 18. júní - 12. júlí í Reykjavík, og vikulangt námskeið á Akureyri 10. - 14 júní fyrir 20 stelpur.
Hver stelpa velur sér hljóðfæri við upphaf námskeiðs og mynda stelpurnar hljómsveitir út frá því vali. Stúlkurnar fá bæði leiðsögn á valið hljóðfæri og leiðsögn í að spila saman í hljómsveit. Með hverjum hljómsveitarhópi vinna tveir kvenkyns sjálfboðaliðar sem veita leiðsögn í hljóðfæraleik, leiðbeina við lagasmíðar og aðstoða hljómsveitirnar við að æfa saman. Leiðbeinendur munu einnig skipuleggja kynningar og umræður um femíníska nálgun á ýmis tónlistartengd málefni á meðan á búðunum stendur. Á æfingatímabilinu munu íslenskar tónlistarkonur heimsækja búðirnar og veita stúlkunum hvatningu og gefa uppbyggileg ráð varðandi tónlistarsköpun og flutning. Í lok búðana verða svo haldnir tónleikar þar sem hljómsveitirnar flytja frumsamin lög.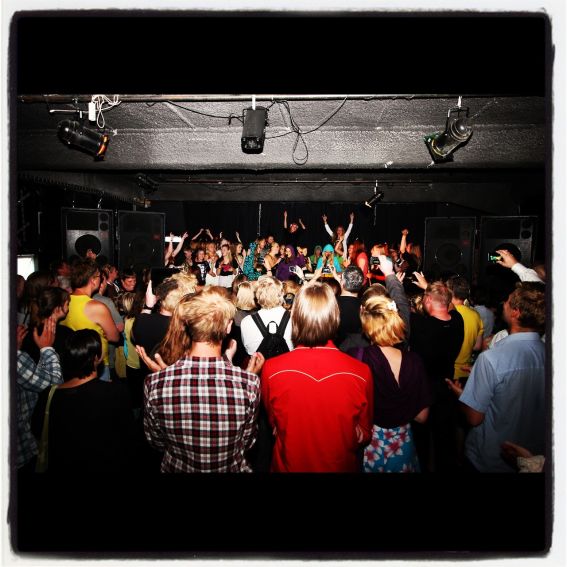 Stelpur rokka! munu halda áfram að reiða sig á styrki og einstaklingsframlög til þess að halda rokkbúðirnar. Á þann hátt getum við haldið námskeiðskostnaði í lágmarki, en jafnframt leggjum við metnað í að vera eitt af fáum verkefnum á Íslandi sem vísar engum þátttakanda frá vegna fjárskorts. Sú stefna gaf mjög góða raun í fyrra og gátum við boðið nokkrum stúlkum pláss sem annars hefðu ekki átt kost á að sækja námskeiðið. Stefnan er í samræmi við markmið okkar að mismuna engri stúlku sökum fjárhags, kynhneigðar, trú, uppruna eða tungumáls. Átaksverkefni þessa árs er að kynna rokkbúðirnar vel fyrir stelpum af erlendum uppruna.
Markmið okkar er að bjóða enn fleiri stelpum upp á niðurgreiðslu að miklu eða öllu leyti í sumar. Til að ná því markmiði leitum við til einstaklinga sem trúa á rokkbúðastarfið og vilja leggja sitt lóð á vogarskálarnar við að hjálpa stelpum að rokka. Í sumar viljum við geta boðið allt að tíu stelpum niðurgreidd eða ókeypis pláss í búðirnar.
-----
Stelpur rokka! (Girls Rock!) Iceland is a music camp that provides an empowering space for girls to learn an instrument, play in a band, and let their voices be heard in the Icelandic music scene. Girls Rock! Iceland is part of the international Girls Rock Camp Alliance, a movement that is changing the lives of young girls around the world.
Last year Girls Rock! Iceland had a month long camp for 35 girls aged 12-16. The girls formed seven bands and performed their own songs in front of a packed audience of family and friends.
This summer we will invite 60 girls to rock out with us. We will have a rock camp in Reykjavík, Iceland's capital city, and in Akureyri in the north of Iceland. The Reykjavík camp will be held from June 18th through July 12th with 40 spots available. The Akureyri camp will be one week long, from June 10th through June 14th and will be open to 20 campers.
At the beginning of each camp, every girl chooses an instrument and bands are formed. The girls receive music education on their instrument as well as guidance while practicing with their band. The girls will attend workshops on a variety of topics, such as the history of rock and recording & song writing. They will participate in talks about issues concerning women in music from a feminist perspective. Throughout the camp we will be visited by Icelandic female musicians that will perform and give advice to the girls. At the end of the camp, the bands will perform their original songs at a final concert for their friends and family.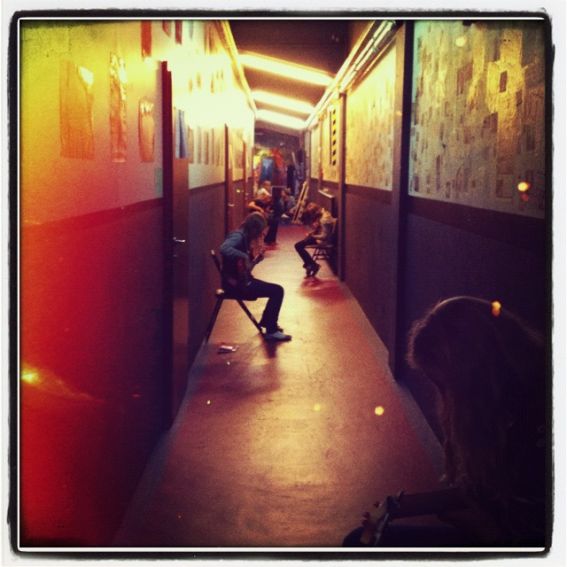 Girls Rock! Iceland will continue to fundraise through grants and personal donations. We are striving to keep tuition as low as possible. A great ambition of ours is to be one of the few projects for children and teenagers in Iceland that has a policy of not turning participants away if they do not have the means to pay the requested tuition. This policy was well received last year and enabled us to invite several girls to the camp who otherwise would not have been able to participate. This policy coincides with our general policy of not discriminating on the grounds of economic means, sexual orientation, religion, ethnicity or language. A primary goal this year concerning inclusivity of the rock camp is the extension to more girls of various nationalities in Iceland.
This summer, we hope to allow more girls than last year to participate in the camp for little or no tuition. To reach this goal we are reaching out to people who believe in the vision of our Girls Rock! camp and want to do their part in helping girls rock. This summer we want to invite up to ten girls to attend the camp for a lowered tuition or for free.